16 Years of RAW, ENGAGING, Theatrical EXPERIENCES..
"Riveting" "Extraordinary" "Not to be Missed" "Perfect" "Delightful"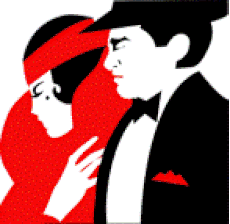 ---
Children Are Terrifying
48 Hour Play Festival

ONE NIGHT ONLY
FRIDAY NOVEMBER 3RD 7-10PM
TICKETS GO ON-SALE OCTOBER 1ST



Glory of Living Team Takes Home Four Awards from Planet Connections Theatre Festivity!

RSP's Summer production of Rebecca Gilman's Pulitzer Prize Nominated Play "The Glory of Living" was honored with 9 Nominations and 2 Special Citation Awards this past Monday September 18th at The Acorn Theatre in Times Square.
​
Our Team received the following Awards:
Congeniality Award:
Ben Leftkowitz, Stage Crew/Intern

The Evenings Highest Honor-
The Planet Activist Award:
Akia Squitieri, Producer/Director
For our work partnering with
the National Network to End Domestic Violence

Outstanding Lighting Design:
Christina Tang

Outstanding Direction:
Akia Squitieri
​
We congratulate Monica Blaze -Leavitt, Allison Crutchfield, Jak Prince, John Hart, Sophie Gagnon, William Serri, and the entire production for their individual nominations, as well as their nomination for Outstanding Revival.
​
We also congratulate our Ensemble Members: Sven Haabeth, Crystal Edn, Anna Hogan and Raiane Cantisano on their nominations for work in non RSP productions!
​
Congratulations to all of the nominees and recipients from Monday night's fabulous event!
Stories, They're Important

THANK YOU TO OUR 2017 SPRING INDIE GO GO DONORS!
​Albert Morals, Alexandra Fadeeva, Amanda Charnley, Amanda Squitieri, Anna Gorman Smart,Anna Hogan, Annette Freeman, Anonymous X 11, Carl Kissinger, Charissa Jones, Denice Kondik, Derek Shore, Donna Latham, Edmond Malin, Elizabeth Johnson, Erin Kissinger, Erin McDermott, Esther Bell, Esther Babb, Eugene Belkin, Evelyn Zilberman, Evyn Box, Fran and Marv Buchanan, Hannah Williams, Hillary J Walker, Holly Morgan, Ingrid Kullberg-Bendz, Jenna Tanzola, Jill Miersch, John Hart, Jordan Muller, Julia Torres, Julie Miller, Kathleen Bienvenue, Kelly Garone, Kimberly Weinkle , Kitt Lavoie, Elizabeth Lacey, Laura Rohrman, Laurex Creations Inc., Leora Edut, Linda Quiles, Linda S. Nelson, Lindsay Latham, Linsey Edn, Lisa M Rosado, Lory Henning, Luiz Eduardo, M. Goldstein, Maggie Richards, Marian and Jorge, Martha D Conway, Mary Gorman, Maurya Sullivan, Meri Minatel, Mia Anderson, Michael Pichardo, Michael Richards, Michelle Schellekens, Mr Edn, Natividad Lapus, Paul Carreau, Paul Tiesler ,Salli Squitieri, Sally Bloom, Samantha Cunha, Scarlet Maressa Rivera, Shara Ashley Zeiger, Sophie Gagnon, Steven Diamant,
Steven Malen, Suzanne Bachner & Bob Brader, Todd William Ristau, Tohewlin, Viktoria I.V. King & Wendy-Marie Martin



Meet the 2017 Ensemble!